Is your drill noise affecting the neighbors or surrounding? It is possible because the noise of power tools can be unbearable. To reduce noise exposure, quiet cordless drills are the best solution. Apart from this exciting feature, these drills offer powerful impacts and safety precautions for home or professional use.
Quiet drills have less dB(A) in measurement. It means that these drills should not have a potent effect on your hearing and the surroundings. This innovative technology allows you to continue working or enjoy your hobby without worrying about noise.
For those who want to invest in cordless drills, we have discussed our top 5 recommended choices below that will help you make an informed decision.
How loud is a cordless drill?
For measuring the noise of power tools in construction, we use decibels. The 10 dB(A) increase means it will be twice as loud. Considering our drills, power saws and other tools have high-level sounds, you should always wear hearing protection.
You can cover your ears with earplugs to minimize the sound and its effect on your hearing. Mostly, you will see people working on construction sites always wearing something for their hearing protection because the noise intensifies due to the use of collective power tools.
The noise of a cordless drill can even go to 109 dB(A), similar to the noise level at a concert. But, with the advancement of technology, we now have some of the best cordless drill models known for being quiet.
The quietest drill options usually create sound up to 76 dB(A). It is a remarkable feature considering most of our power tools are above 90 dB(A). It means that the cordless ones will not be completely silent but have lower noise, ensuring a better experience for the drillers.
What Causes Noise in Cordless Drills
Commonly, even cordless drills can create noise due to plenty of reasons. Even with the latest models, you can face this issue that is easy to fix. Mostly it is because of the following:
You are overheating or pressurizing the drill
The drills have noisy fans for heat protection
Use of old drill bits
You did not lubricate your tool's internal and external components.
Use of the drill motor at high RPMs
You must use sharp drill bits, lubricate your tool, clean the dust and debris, and ensure that the drill is not overheated. Even if you must use it at high rotation, take a 5-minute break between the work at regular intervals.
For the noisy fans, there is little you can do. You can get it repaired to make the noise bearable, but there will be a bit of sound.
If the problem remains or you are using an old model and want to buy a quiet drill, check out our recommendations below.
Cordless Drills Noise Comparison Table
| Drill Model | Operating Noise (dBA) | Comparison |
| --- | --- | --- |
| Milwaukee M18 Surge | 76 | Quietest |
| Craftsman V20 1/2-In | 78 | Quieter |
| Ryobi P290 Cordless Quiet Strike | 79 | Quiet |
| Makita XST01Z 18V LXT | 80 | Relatively Quiet |
| BOSCH PS31 2A 12-Volt | 83 | Slightly Louder |
5 Best And Quiet Cordless Drills (2023)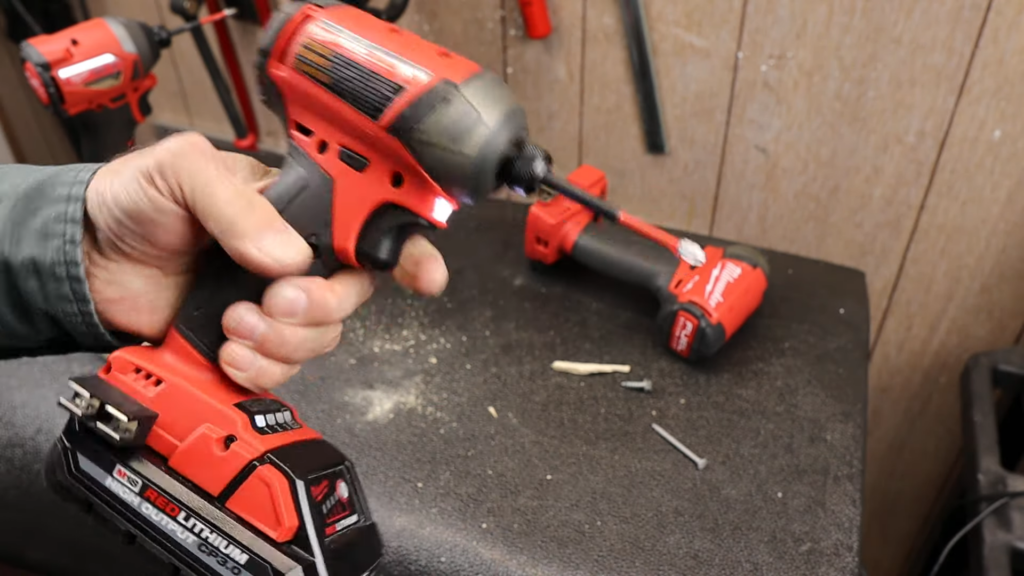 Operating Noise: 76 dBA
Milwaukee M18 is undoubtedly the quietest cordless drill known for its unique applications and features. From drill to impact driver, it is one of the fastest, most solid, and easy-to-handle tools. It has a hydraulic driver with oil expansion that ensures powerful impacts with reduced noise levels.
Specifications
Compact and lightweight manufacturing with head (4-7/8 inches)
The single weight of the tool is 2.32 pounds, but with the battery, it is 3.24
3x fewer vibrations with 50% noise cancellation
The impact per minute is 4000
RPM ranges from 0-3000
This brushless drill has a 450-pound torque
Great speed and power with 4-mode drive control
Redlink Plus technology prevents overheating of the drill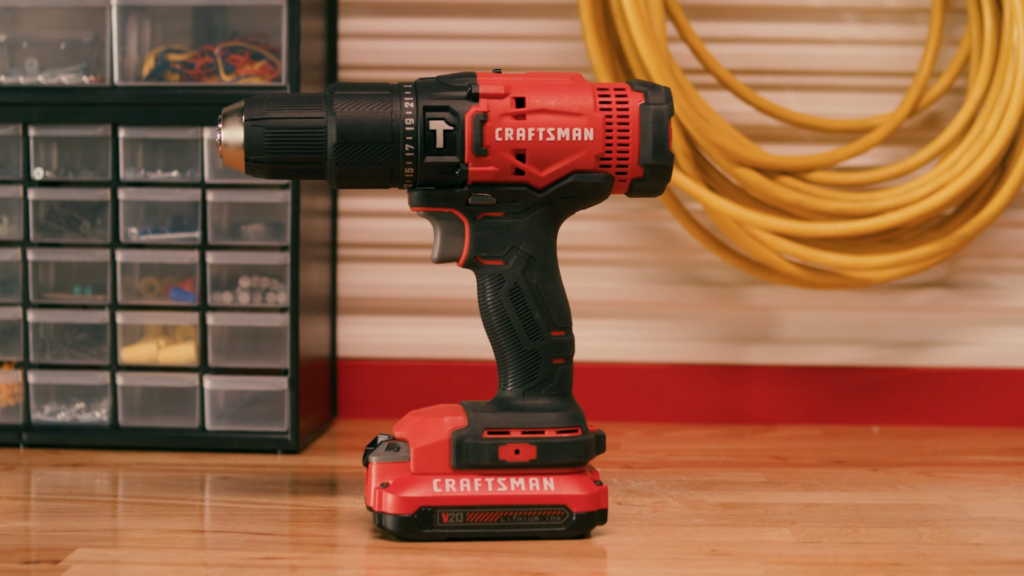 Operating Noise: 78 dBA
Craftsman V20 is one of the most affordable silent drill tools that give you the value of cost and excellent performance. Even though it is not powerful as the corded drills, it can still penetrate through steel sheets, but it takes more time. It has high and low-speed variation modes that are perfect for DIY projects, homeowners, and light-duty work.
Specifications:
The maximum power of the tool is 280 Watts
RPM ranges from 0-500 for fastening
½ inch keyless chuck with LED light
The tool weighs 5.2 pounds
It comes with a 1.3Ah Li-ion battery
Easy-to-turn clutch with a comfortable grip
It has 23 adjustable power settings to use as a drill and driver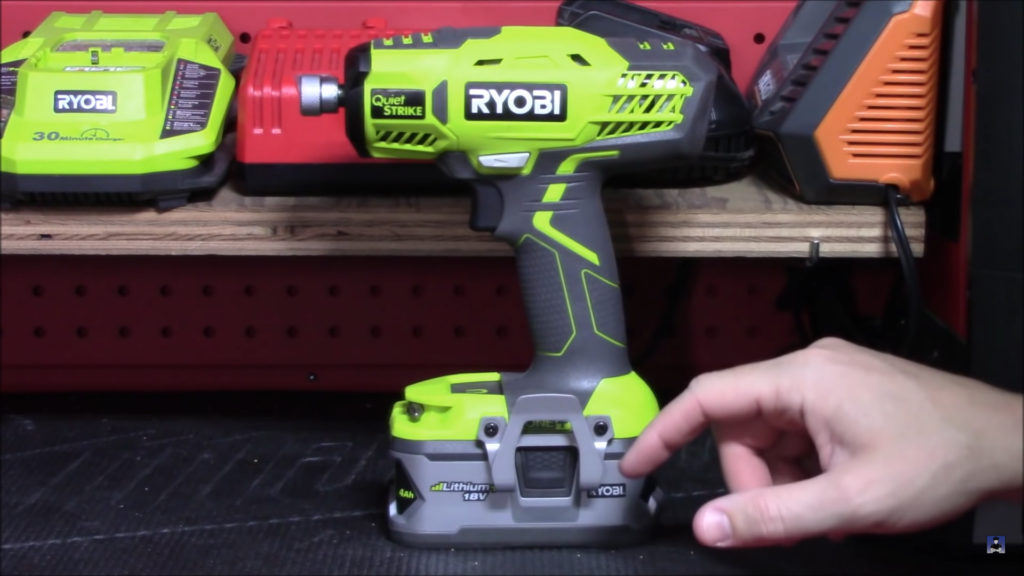 Operating Noise: 79 dBA
Ryobi P290 is a great silent cordless drill well-known for its quiet strike technology. It reduces the noise to 50% and gives great power and speed for efficient work. You have the variable speed option and tri-beam LED, which makes it one of the best choices among users. It does not include a battery, so you can buy or use 18V batteries.
Specifications:
Its quiet strike technology minimizes 50% of noise, even being an impact driver
It comes with tri-beam LED for dark places
The tool weighs approximately 3 pounds
Like other Ryobi drills, its mag-tray holds all your screws and bits to keep in one place
The RPM ranges from 0-3200 for variable speed
Auto-load chuck that is quick to change
You can use any 18V batteries for this drill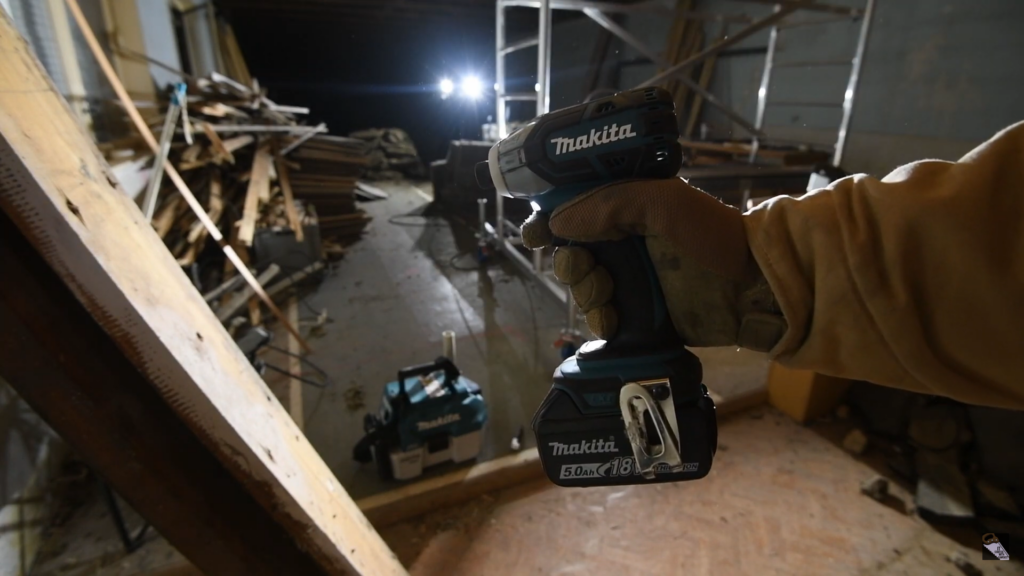 Operating Noise: 80 dBA
Makita is an ever-growing name due to its brushless motor technology. It comes with 3-speed variations that give a fast performance, powerful impact, and many other advantages that will come in handy for every user. Moreover, its quick shift mode lets you quickly change the speed level without taking any breaks. It is one of the best tools in the market that will run for a longer time.
Specifications:
Up to 30% less noise without interrupting the speed and power
Quick shift mode with 3-speed variations
18V lithium-ion battery that is super-fast to charge.
Built-in LED light and battery charge indicator
The tools weigh almost 2 pounds, making them lightweight and easy to use
RPM ranges between 0-3200, giving the perfect speed for light to heavy-duty work
Operating Noise: 83 dBA
BOSCH PS31 2A is a reliable, efficient, and high-quality cordless drill known for its quiet drilling. It is more like the Craftsman V20, a value-oriented and affordable drill perfect for home and light-duty projects. It has a small and compact design that has an ideal head length to cover the tight corners and ensure precise drilling.
Specifications:
The tool weights 2.1 pounds
It comes with a Lithium-ion battery and a 12V max charger
20+1 torque settings and 2-speed options for adjustment
3/8-inch chuck and fuel gauge for long-term battery management
 The compact and lightweight design having a 7-inch head length helps to get in tight corners
The RPM ranges between 0-1300
How Can I Make My Drill Quieter?
The ideal thing to do here is to invest in a new drill, as it is not much you can do to make your tool quiet. There are old drills that ensure the best performance, but you or your neighbors might be disturbed by its acute noise.
If you want to work with your current drill, you should ensure that it has sharp drill bits. If you are working with the dull ones, it will take more time and maximize the vibrations. You should know that it is the noise of the vibrations more than the sound of rotation in the motor.
Some drills come with a quiet operating switch mode that allows you to minimize the noise. However, you have to choose a speed and work consistently with it without taking breaks. There are better choices than this, but it could be suitable for people with this switch in their drills.
You can use caulking materials like foam insulation, liquid nails, and sealant tape. But you have to ensure no gaps, dust, or debris near the hole you are drilling.
We know that the power tools noise can be too much for anyone. Cover your ears with good earmuffs or plugs to minimize sound.
FAQ's
What Is Noise Level For Drill?
The general hand drills in the market have noise ranging between 90-94 dB(A). If the noise level is above 100 decibels, it can affect your hearing with long-term use.
How Do I Reduce The Noise In My Power Tools?
Power tools like drill bits and saw can create a lot of noise that might be unable to bear. For that, you should ensure that you are using sharp drill bits or clamping a heavy bench with the material you are working on. Besides that, you can always opt for some of the silent power tools in the market that are cordless and make a lesser sound.
Why Are Drills So Noisy?
Drills can make noise because of their gear train rotation and brushes gliding on the slotted armature in the motor. Moreover, the fans also make high sounds and vibrations in the drill, only to cool down the tool from overheating.
What Is The Most Silent Drill?
Milwaukee M18 Surge impact driver/drill is currently one of the hottest and best-selling drills in the market. It is a cordless drill with 50% less noise, a perfect choice for people who wants to opt for a silent tool.
Conclusion
If you want to invest in a quiet cordless drill, we have discussed the top 5 choices in the market above. These are all modern, reliable, and powerful tools that work with precision. But you should know that cordless drills are less powerful than corded ones. Still, cordless is an excellent choice as it is portable and can minimize the drill's intense noise. But, it is imperative always to research first and then purchase the drill that meets your requirements.
References:
https://forums.moneysavingexpert.com/discussion/4241787/drill-too-noisy-how-to-make-it-quieter
https://baileylineroad.com/impact-drivers-vs-drills/
https://www.protoolreviews.com/bosch-ps31-2a-12v-drill-driver-review/